THANK YOU TO OUR SPONSORS
Kim Nauer & Jack Birbiglia             Robin & Vernon McDermott
Lauren & Ray Edwards                   Sara & Howard Raber
Ilana & Matt Engel                           Tracy & Brad Widolok
Stephanie & Todd Greenberg       Ikedo Ramen
The Hirsch Family                           The Cooking Lab
Brooke & Ezra Suveyke.                 The Rejwan Family
Karen & Ed Adler                             Dardana Geller & Steven Baum
Michelle & Michael Duran.             Julie & Ben Kozinn
Stacey & Adam Gould.                    Michelle & Jon Wolk
Kay & Leo Ullman                            Emily & Bobby Beys
Smusht
ROARING 20'S SPRING GALA
APRIL 8, 2022
IKEDO RAMEN EVENT
JANUARY 2022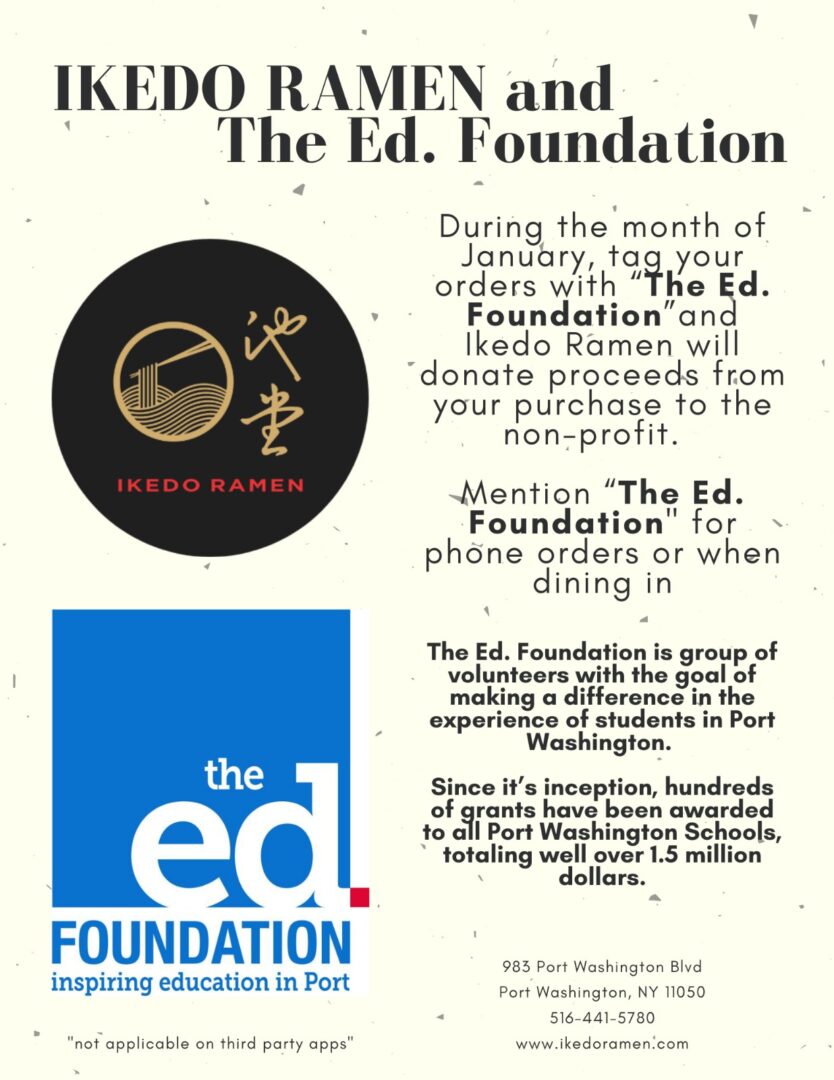 CHAMPIONS FOR CHARITY
12.2.21-12.4.21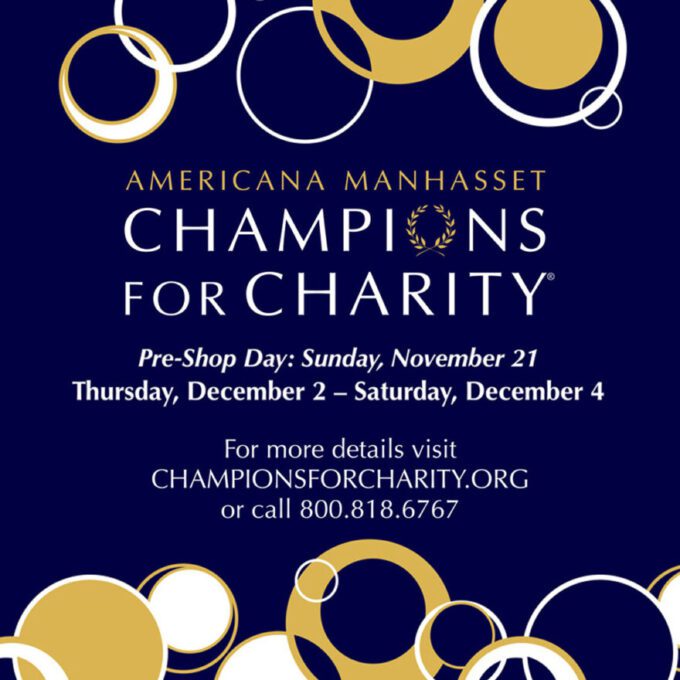 UN-PROGRESSIVE DINNER 10.29.21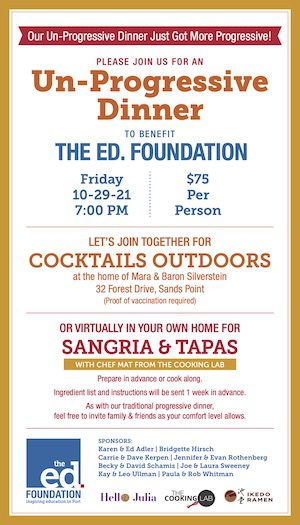 COCKTAILS FOR A CAUSE
2.26.21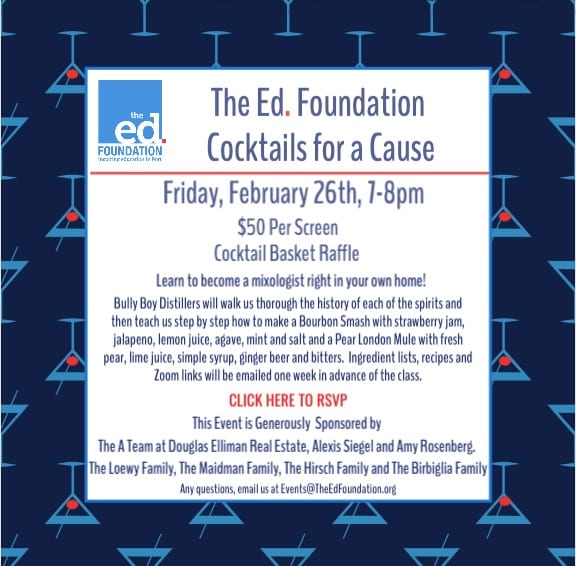 GET COOKING WITH THE COOKING LAB
1.10.21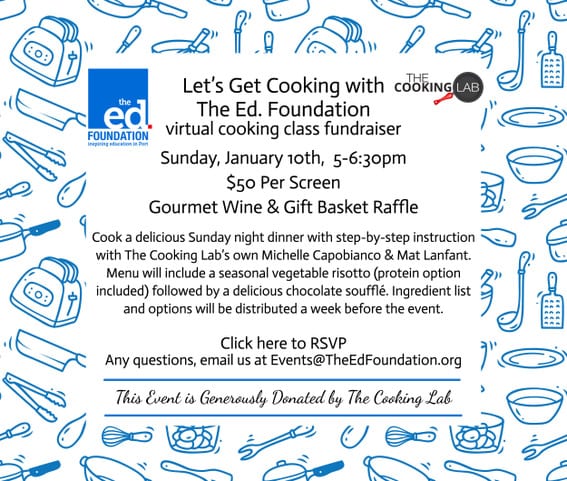 THE FEELING THROUGH EXPERIENCE
12.15.20
The Ed. Foundation invites you to join us in a virtual community screening of the powerful film Feeling Through, a coming-of-age story about the unlikely connection between a teen in need and a DeafBlind man. An interactive panel discussion with creator Doug Roland and guests from the DeafBlind community will follow the screening.
Through a grant from The Ed. Foundation, Schreiber students recently experienced Feeling Through in their English classes. Next week, they will participate in grade-wide assemblies featuring the companion documentary, Connecting the Dots, which follows the journey of making Feeling Through and the search for the DeafBlind man who inspired it. The grant also includes a curriculum designed to highlight the message about the power of human connection despite our differences.
The Ed. Foundation is thrilled to provide this grant, delivering an important study and discussion opportunity for Schreiber students and the greater Port Washington community.
When: Tuesday, December 15th, 2020
Time: 7pm
Where: Click here to register